Digital Treatment Planning: Limits and Possibilities
\Current Oral Health Reports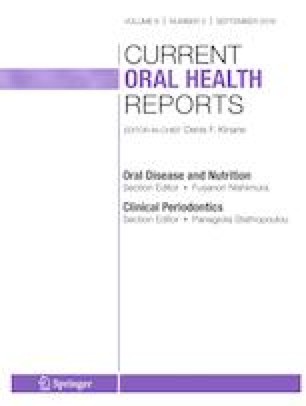 Abstract
Purpose of Review
This study set out to demonstrate how the digital approach to prosthetic dentistry is able to guarantee better opportunity both in terms of diagnosis and planning and from the point of view of final prosthetic restoration.
Recent Findings
In recent years, the digital approach to prosthetic dentistry has certainly improved the predictability of treatments, giving clinicians and technicians the opportunity to cooperate in the best possible way. A crucial point in prosthetic rehabilitation is the creation of a treatment plan that can be generated through an analysis of facial aesthetics and a consequent orientation of the arches in space, in order to guarantee a restoration that combines aesthetics and function.
Summary
The digital approach capable of combining facial scans, intra-oral scans, laboratory scans and CBCT, as well as mandibular movements, is able to guarantee superior predictability compared to the traditional approach due to the possibility of generating a virtual patient accessible by all the members of the rehabilitation team.